Brothers & Sisters,
Today the Company has further informed the Local 707 President's office that the temporary production lay-off, that commencing May 9th 2022, will continue for an addional two weeks for the weeks begining Monday May 16th and Monday May 23rd 2022.
The Company will once again, contact members affected by the temporary lay-off through a robo-call.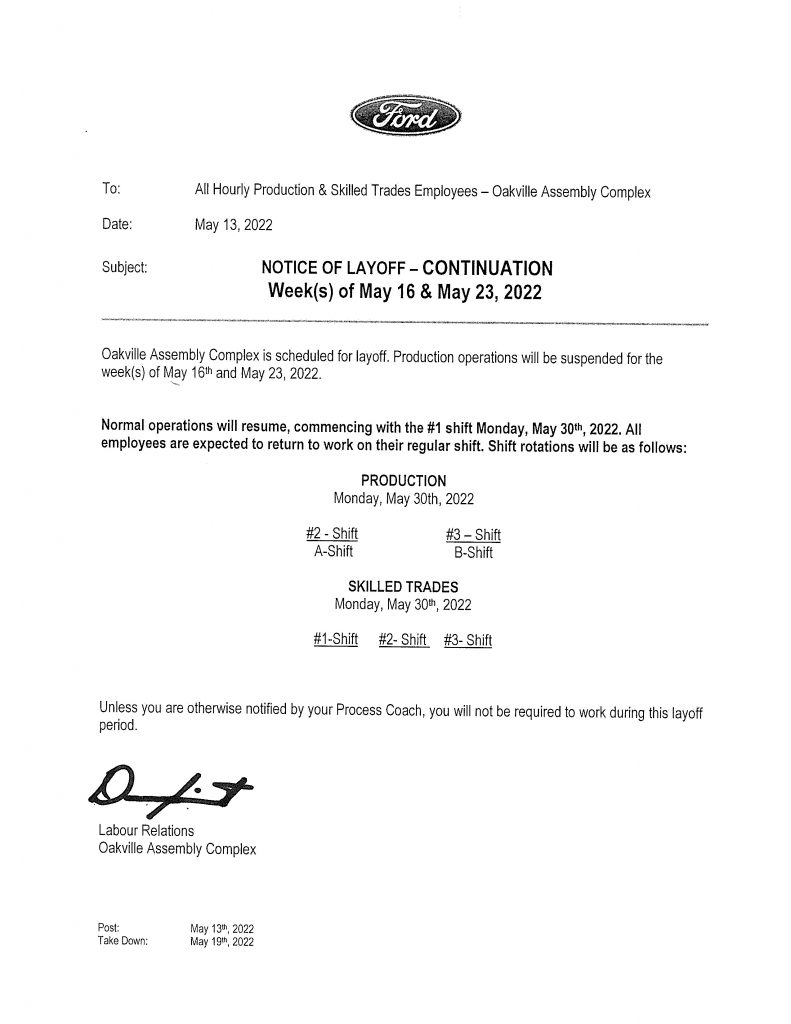 Infomation about Employment Insurance and our reference code have been posted our website. (see attached link below)
Later next week, we will post further information about how to properly complete your Employment Insurance report, for the EI reporting period Sunday May 15th to Saturday May 21st 2022 and EI reporting period Sunday May 22nd to Saturday May 28th 2022.
Important Note:
For the few Members with at least 3 years seniority and that had 40 or more compensated hours for the week begining Monday May 9th, 2022 and have now been notified by the company that they will be on temporary lay-off starting Monday May 16th, 2022. You should not apply for Employment Insurance Benefits at this time, as in accordance with our Collective Bargaining Agreement you will be eliglble and receive thirty two hours of Automatic Short Work Week Benefits with your Friday before Victoria day holiday pay for the week begining Monday May 16th 2022 and the week begining Monday May 23nd 2022 with your Monday Victoria Day Holiday pay.
In Solidarity
President, Unifor Local 707
Mark Sciberras